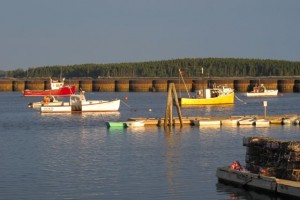 Jonesport is a bona fide, way-way down east Maine lobstering village with a salty disposition and a stunning location. Not too many tourists other than birders and escape artists veer off Route 1 on Route 187, which loops down 11 miles to the village, then back up another 11 miles. Ahhh, but it's worth it if you're seeking some elusive vision of the real Maine. Yup, Jonesport doesn't get much more Maine or more real… as long as you're not looking for the gentrified version.
With the closing of the Harbor House in late 2012, there are no B&Bs still in biz. Independent sorts can book one of Dorothy Higgins' Cranberry Cove Cottages, two second-story apartments furnished in cottage style, each with kitchenette; pets are welcome. Rates begin at $125 and decrease with length of stay.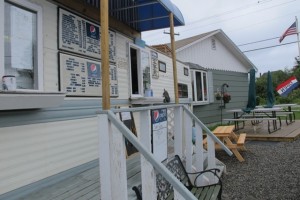 The only option for food, other than the grocery store, is Bayview Take Out on Beals Island, and a great option it is: fried seafood, excellent lobster rolls,  decent burgers, and Gifford's ice cream, all very reasonably priced, if not downright down east cheap!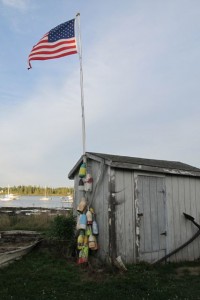 Bayview is a great stop if you're en route to the Nature Conservancy's magical, 1,576-acre Great Wass Island Preserve for hiking or bird watching. The preserve is home to rare plants and even rarer coastal peat bogs, and its varied habitat makes it rich in birdlife. Also on Great Wass is a wonderful private seaside and woodland garden created and maintained by retired botany professor; it's sometimes open to visitors.
See the lobster boats up close as well as islands, including Mistake Island, home to Moose Peak Light, with Coastal Cruises aboard the Aaron Thomas with Capt. Laura Fish; rates begin at $200 for two for a three-hour cruise. Fish's brother, Harry, is a certified dive master, so if you want to see what's below, book a dive; rates begin at $75 pp, with a minimum of two divers.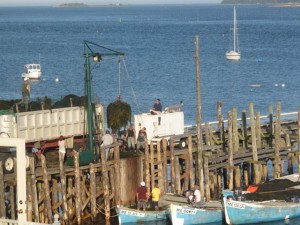 Although best known for lobstering, Jonesport is also home to other aquaculture operations. Hang out down by the harbor to watch harvesters return with boats filled with almost to the point of sinking with seaweed.  Arrange in advance to tour Mooseabec Mussels, which processes and distributes wild-harvested Maine mussels to stores such as Whole Foods. Tours are available Tuesday, Thursday, and Saturday, 11 a.m.-2 p.m., You can also purchase fresh mussels and quahog clams here.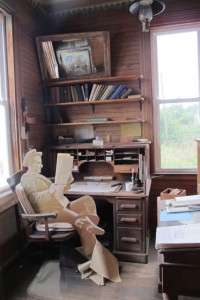 And don't miss the new historical society museum, a work in progress in an 1896 building that remained in the same shipping/seafaring family until donated to the Jonesport Historical Society. Among the treasures are thousands upon thousands of original ledgers, day books, letters, and receipts dating back to 19th century. Volunteers are just beginning to move artifacts into the museum, but ask for a tour and get them talking, watch the taped interviews with local longtimers, and you'll be entertained for an hour or longer.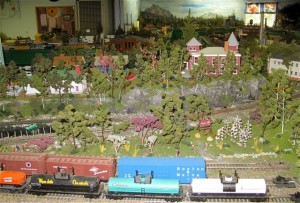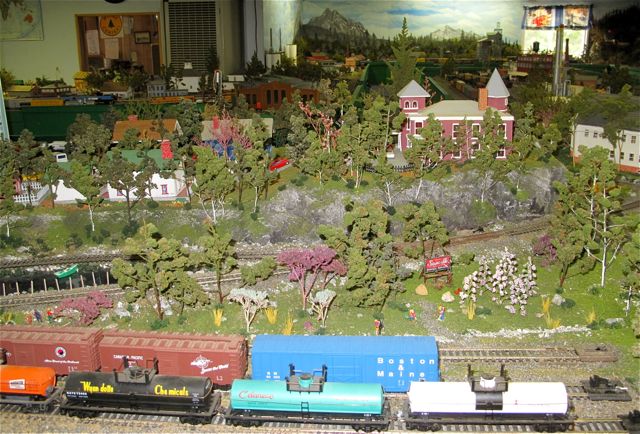 A few other updates for readers of my Moon series Maine or Coastal Maine  guidebooks: Moose-a-bec, the duplex harborfront apartments down the street are no longer an option. Also closed are The Sardine Museum (health issues, hoping it reopens), Norton of Jonesport puffin tours, The Lighthouse Cafe, and Tall Barney's, the latter an institution for decades–the infamous liar's table has moved to the gas station/convenience store and been reborn as the puzzle table. Sad to report that Buzz Beal, creator of the Maine Central Model Railroad, has passed, but his wife is still operating it with volunteers; do stop in if the open sign is flying out front.