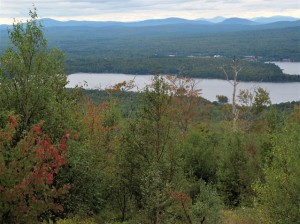 Considering a fall foliage leaf-peeping trip in Maine? Here's the first in a series of places where you can escape the crowds. I'll start where the foliage will peak first, in the Moosehead Lake / Mount Katahdin region of Maine's North Woods.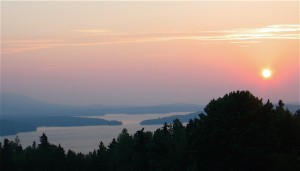 Yup, woods. That guarantees foliage, and the mix of hard and soft woods delivers a nice array of color. Now add Maine's tallest peak, Mt. Katahdin, a landmark that can be seen from as far south as Penobscot Narrows Bridge Observatory on a clear day, and Moosehead Lake, Maine's largest, measuring 40 miles long and covering 117 square miles, but with a shoreline that extends more than 400 miles if you count all the nooks, crannies, and notches. Woods, mountains, and water: That's everything necessary for exquisite foliage viewing.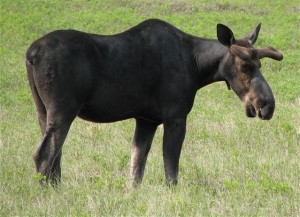 But of course, you want more. As you mosey along the byways and timber roads lacing the landscape, keep an eye out for moose, deer, even bear. Hiking, fishing, and paddling opportunities are too numerous to mention. And whitewater rafting on the Penobscot River, which flows under the shadow of Mt. Katahdin, mixes heart-thumping adventure with leaf-peeping.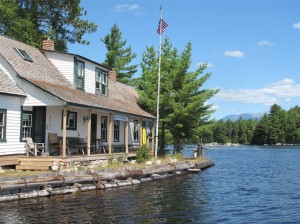 Consider including a visit to the Ambejejus Boom House, accessible only by boat. You can paddle your own canoe, rent one, take a guided paddling trip with New England Outdoor Center, or go in by pontoon boat with Katahdin Scenic Cruises.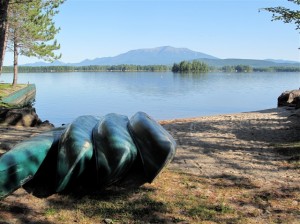 Plan a night or two in Greenville, then head to Millinocket on the Lily Bay/Greenville/Millinocket Road connecting to the Golden Road. Have a full tank of gas and a good spare; there are no services, but you won't find a better immersion into autumn's wilderness glory.
One caveat: If you come across a logging truck, pull way over and let it pass in either direction.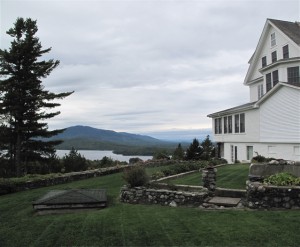 On the Greenville end, book a room at the luxurious Blair Hill Inn (they do everything right, and if you're here on a night when dinner is served, don't miss it!) with expansive views across Moosehead Lake.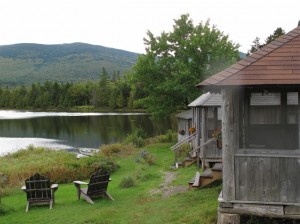 Far less pricey are  the budget-friendly and lakefront Chalet Moosehead motel;  a cabin at either the AMC's Medawisla Lodge, on Second Roach Pond (remote, rustic, hot showers, meal plan available) or the equally rustic West  Branch Pond Camps, a classic Maine sporting camp on First Weest Branch Pond, in Kokadjo.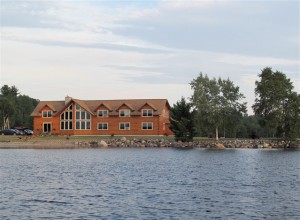 On the Millinocket end, splurge on 5 Lakes Lodge, an extremely comfortable,  two-story purpose built log B&B with wowser views of Katahdin over the chain of lakes at its doorstep.
Too much moolah? Try the Young House Bed and Breakfast with a walk-to-everything location in downtown Millinocket. Prefer your own digs or traveling with a dog? Book one of NEOC's Twin Pine Cabins.