Hallowell hugs the Kennebec River just south of Maine's capital city, Augusta. Once a major port for ice, granite, and lumber, the well-preserved late-19th-century downtown, now a National Historic District, entices visitors with shops and restaurants.
What to do in Hallowell, Maine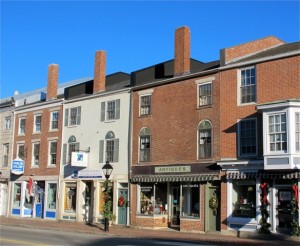 Shop! Water Street is lined with galleries, independent boutiques, specialty shops, and nearly a dozen antiques shops. Among the possibilities: Kennebec River Artisans, which shows and sells the wares of more than three dozen craftspeople; Harlow Gallery, headquarters for the Kennebec Valley Art Association; Brass and Friends Antiques, a bonanza for vintage lighting; and the Hallowell Antique Mall, representing 80 dealers.
Don't miss Brahms Mount Textiles, an honest-to-goodness factory outlet, delivering significant savings on the luxurious linen and cotton blankets and throws woven on the premises using antique shuttle looms.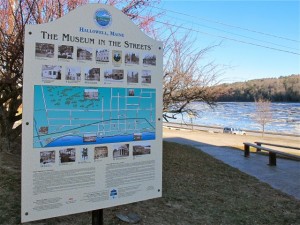 Explore downtown Hallowell's architecture and history with "A Walking Tour of Hallowell, Maine" or via the 19-sign Museum in the Streets tour.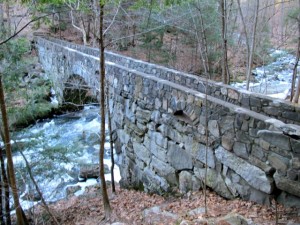 Walk or snowshoe trails lacing two preserves protected by the Kennebec River Land Trust, Vaughan Woods (intersection of Middle St. and Litchfield Rd.) and Jamies Pond Conservation Area (Jamies Pond Rd.) or mosey along the 6.5-mile Kennebec River Rail Trail from Augusta's Waterfront Park through Hallowell to Gardiner. The nearby Maine State Museum (State House Complex, Augusta,$2 adult, $6 family) covers everything Maine in permanent and temporary exhibits.
Best bets for live music are The Wharf Tavern, Hoxter's Sports Bar & Bistro , or Easy Street Lounge. Other possibilities are Slates or The Liberal Pint.
Where to stay in Hallowell, Maine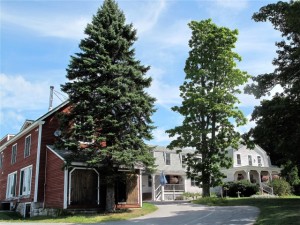 On a back road, 130-acre Maple Hill Farm Bed and Breakfast Inn and Conference Center is an ultra-green rural respite on a working farm adjacent to an 800-acre wildlife preserve. Two intown bed-and-breakfasts are within strolling distance of Water Street's shops and restaurants. The Benjamin Wales House Bed And Breakfast,an 1820 Federal listed on the National Register of Historic Places, has four Maine-inspired, antiques-furnished guest rooms and a regulation pool table in the parlor. The colonial-style Second Street Bed & Breakfast has five guest rooms. Ten minutes from downtown Hallowell, the Senator Inn and Spa is a full-service hotel with restaurant, spa, and indoor pool; some rooms are pet friendly.
Where to eat in Hallowell, Maine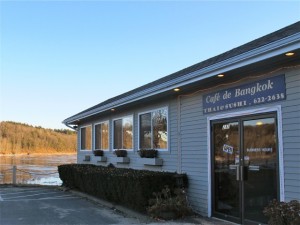 Despite being around for more than 25 years, Slate's Restaurant and Bakery ($14-26) is never tiresome and always creative. It serves lunch, dinner, and weekend brunch, with an emphasis on fresh and local and house-made breads, pastas, and desserts; hit the separate bakery for light fare. Cafe de Bangkok ($11-23) deserves its rep as one of Maine's best Thai restaurants. Hungry? Head for Lucky Garden, where the all-you-can-eat buffet is $7.95 for lunch daily and $10.95 for Friday or Saturday dinner. It's the 20-ounce pint glass, not politics, that helped christen The Liberal Cup ($6-14), a brewpub serving house-made beers and excellent pub-style fare that goes beyond the usual. Fish chowders, lobster stew, and seafood are the specialties at Hattie's Chowder House ($7-24), but the menu has a bit of everything. Hot dogs, fries, and homemade doughnuts have been drawing fans for more than five decades to Bolley's Famous Franks (from $2), but it also serves other comfort foods; cash only.