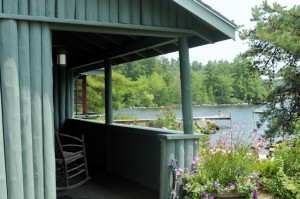 If you're able to afford it, Migis Lodge is a gem, a magical all-inclusive (except motor boats, massage, and booze) retreat sheltered by towering pines and edging Sebago Lake. It's the kind of place that echoes in your memories long after you've visited.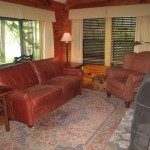 Migis is an indulgent escape that includes leisurely breakfasts, island picnic or outdoor barbecue lunches, and multi-course dinners after lakeside cocktails. Guests slumber in elegant cottages (think L.L. Bean meets Polo Ralph Lauren decor), perhaps watching the sunset over the lake from their porch or relaxing by a woodfire in their fieldstone fireplace before falling asleep to the lap of waves on the lake's shore and maybe a distant loon dry.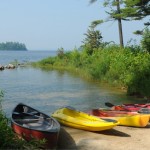 During the day, water-skiing, tennis, fishing, paddling, sailing, swimming, sand-castle building, hiking, are all yours. Add a spa tent in the woods and a sheltered but outdoor fitness area. And a children's program that includes dinner, a family dining room, a recreation center with evening activities such as Bingo, and such old-time games as shuffleboard. And a masterfully restored wooden motor launch for lake tours.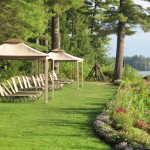 The lodge and cottages are connected by paths on car-free, campus-like grounds lush with gardens, mature trees, and green lawns. There are beaches for swimming, docks for diving and boating, floats for sunning, and lounge chairs positioned for taking it all in or simply reading or, yes, snoozing.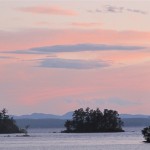 I had the good fortune to be invited to stay here earlier this summer, and I haven't stopped thinking about it. I want to return again, and again, and again.