I love September in Maine. The weather is gentle, the light is soft, the air is clear, and autumn is staging its annual fiery flash dance. Even better, it's the height of fair season (my favorites is the Common Ground Fair). Here are a few interesting events that have crossed my desk:
Light up your life at Maine Open Lighthouse Day: Sept. 15, statewide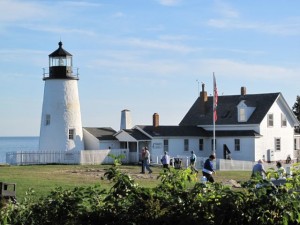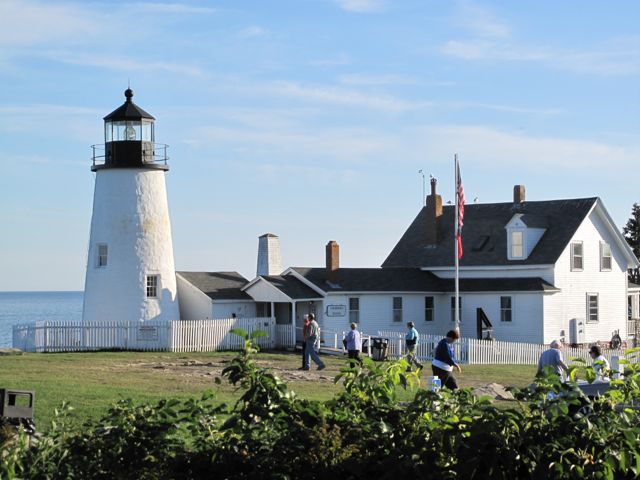 Lighthouses along the Maine coast will be open for guided or self-guided tours of the towers and/or keeper's houses on Saturday, Sept. 15. Most will be open  9 a.m. to 3 p.m; some l will have limited accessibility or special restrictions. Here's more information, including how to access the offshore lights.
The event website, www.lighthouseday.com,Here's a list of participating beacons.
Brown's Head Lighthouse, Vinalhaven Island: Light tower only.
Burnt Coat Harbor Lighthouse, Swan's Island: Light tower and keeper's house.
Burnt Island Lighthouse, off Boothbay Harbor: Light tower and keeper's house (Living-history museum inside).
Curtis Island Lighthouse, entrance to Camden Harbor: Light tower only.
Doubling Point Lighthouse, Arrowsic: Light tower only.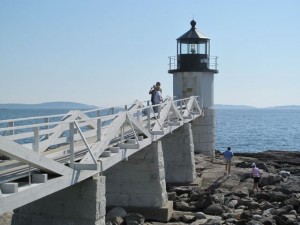 Dyce Head Lighthouse, Castine: Light tower only.
Fort Point Lighthouse, Cape Jellison near Stockton Springs: Light tower and bell tower (exhibits inside).
Grindle Point Lighthouse, Islesboro: Light tower and keeper's house (museum inside).
Kennebec River Range Lights (two towers),  Arrowsic: Front and Rear Range light towers only.
Little River Lighthouse, entrance to Cutler Harbor, 9 a.m. to noon. Live music at the site. Light tower, boathouse and keeper's house (furnished for overnight stays).
Marshall Point Lighthouse: Port Clyde: Light tower and keeper's house (Museum inside)
Monhegan Island Lighthouse, Monhegan Island, 11 a.m. to 4 p.m: Light tower and keeper's house (museum inside).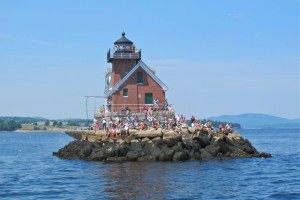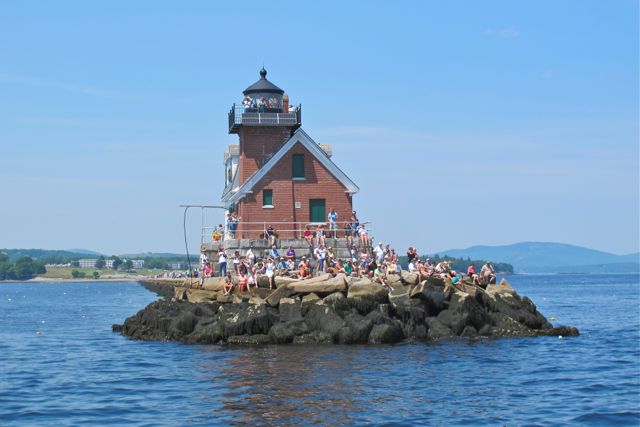 Owls Head Lighthouse, Owls Head: Light tower only.
Pemaquid Point Lighthouse, Bristol Light tower and keeper's house (museum inside).
Portland Breakwater Lighthouse (Bug Light), South Portland: Light tower only.
Portland Head Lighthouse, Cape Elizabeth: Light tower and keeper's house (museum inside). Note: On Open Lighthouse Day, approximately 300 tickets will be made available to visitors on a first-come-first-served basis. A ticket will be required to climb the tower. You must be at least 48 inches tall to climb the tower. Visitors must be able to climb 85+ steps unassisted.
Rockland Breakwater Lighthouse, Rockland: Light tower and keeper's house.
Seguin Island Lighthouse, off Popham Beach (offshore): Light tower and keeper's house (furnished for overnight member stays).
Spring Point Ledge Lighthouse, South Portland: Light tower.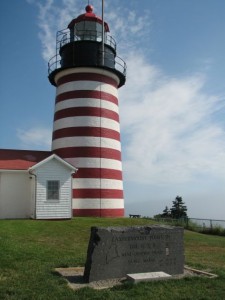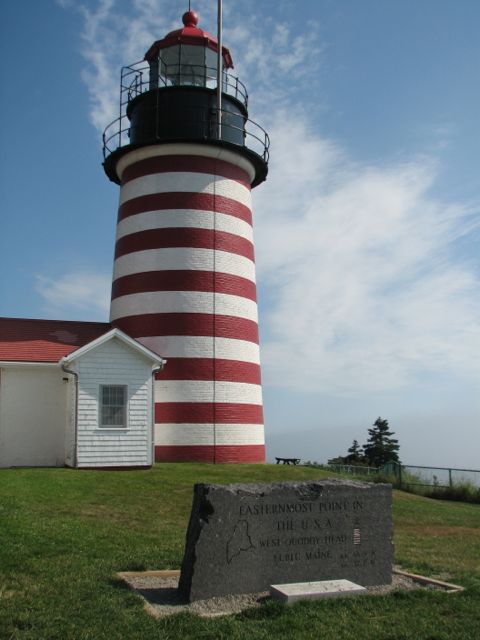 West Quoddy Head Lighthouse, Lubec: Light tower (contains a Fresnel lens) and keeper's house (museum inside).
Whitehead Lighthouse, entrance to Penobscot Bay, Whitehead Island: Light tower only.
Wood Island Lighthouse, Biddeford Pool: Light tower and keeper's house.
And of course, don't miss the Maine Lighthouse Museum in Rockland.
The annual event, coordinated by the U.S. Coast Guard, in partnership with the Maine Office of Tourism and the American Lighthouse Foundation, is the largest event of its kind in the country.
Something to woof about: Woofminster 2012 Dog Show and Cover Dog Challenge, Sept. 29, Camp Ketcha, Scarborough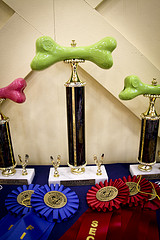 Bring your (well behaved) pooch to Woofminster, Planet Dog's annual fundraising event for the Planet Dog Foundation. Activities include musical dog beds, doggie limbo party, 100-paw dash, a scavenger hunt, and bake sale.  Local vendors, rescue groups and an agility demonstration are also planned.
Wait, it gets better: You can enter your dog into competitions such as Best Trick and Best Mixed Mutt, culminating in the Cover Dog Challenge. Winners of the challenge and of raffles will compete for Best in Show. The grand prize is a professional photo shoot and a chance to be on the cover of the next Planet Dog catalog.
Woofminster runs 1-4 p.m., registration begins at 12:30. Advance tickets($10/adults, $5/dogs and kids) are available at Planet Dog Company Store in Portland.
Cruise aboard the Guildive as it makes its way south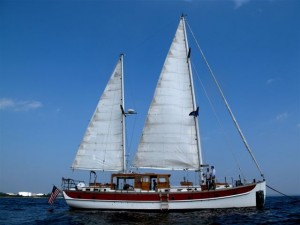 The Guildive, the Castine-based handsome motorsailer built as a private yacht, will be taking passengers for one-week legs of its annual cruise south to its winter port in Maryland.
Each seven-day/six-night leg is $500 per person/week (not including transportation to and from the boat) with a maximum of 5 passengers per leg. Passengers must be over 18 years of age and want to participate in a fun adventure. Sailing experience is not required, but all participants will be expected to lend a hand in all aspects of the voyage. These may include navigating, steering, setting sail, anchoring, and domestic duties.
We will be taking our time as we voyage down the coast
anchoring in quiet coves, going ashore at seaside villages,
and exploring the coast by sail. 
Here are the  dates and voyage details:
• Coastal Maine: Sept 30–Oct. 6, Castine to Portland, Maine
• Stellwagon Bank and Block Island Sound: Oct. 7–13, Portland, Maine, to Mystic, Connecticut
• Long Island Sound, Atlantic Ocean, Delaware & Chesapeake Bays: Oct. 15–21, Mystic, Conn., to Annapolis, Md.
• Chesapeake Bay Exploration: Oct. 23-28, Annapolis—explore the Chesapeake Bay—back to Annapolis